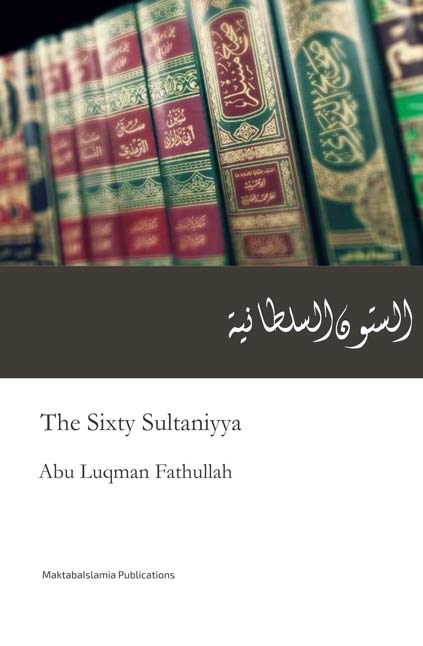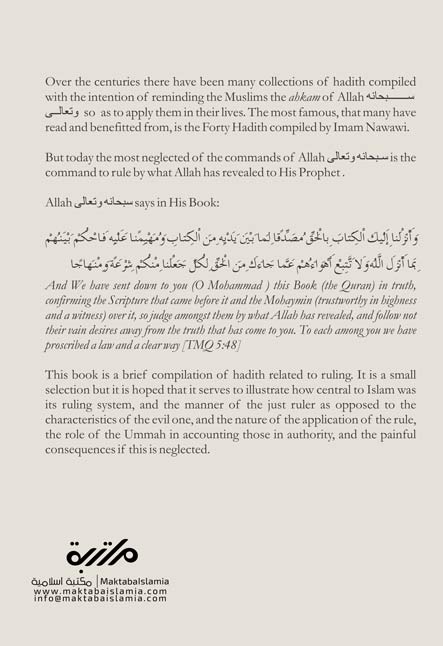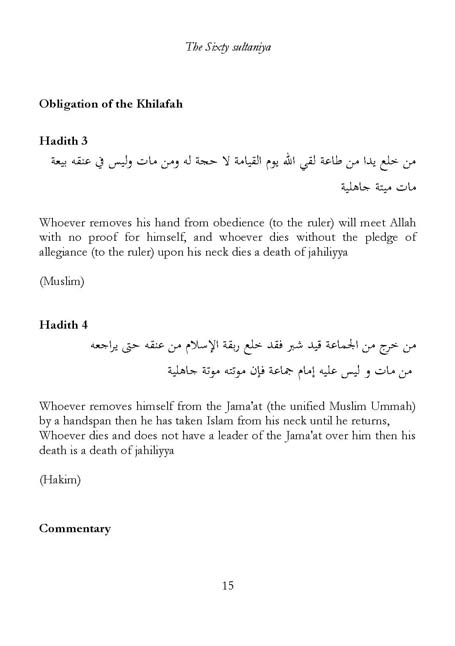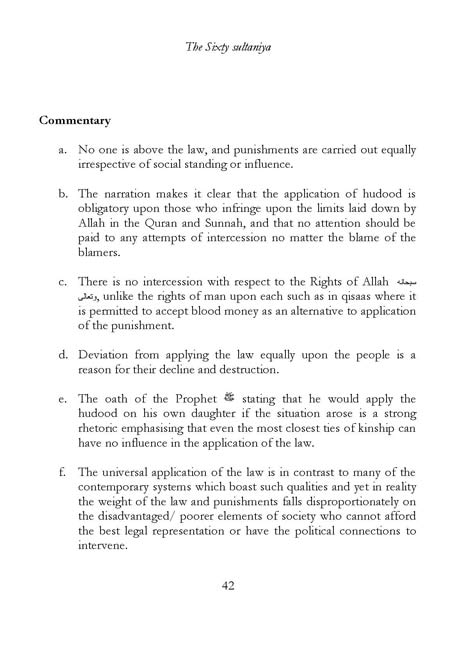 The Sixty Sultaniyya (Assittoon Assultaniya): Sixty Hadith relating to Ruling
Abu Luqman Fathullah  
Paperback, 60 Pages
21 x 29.7 cm
MaktabaIslamia Publications
This book is a brief compilation of hadith related to the Islamic Ruling system. It is a small selection but it is hoped that it serves to illustrate how central to Islam was its ruling system, and the manner of the just ruler as opposed to the characteristics of the evil one, and the nature of the application of the rule, the role of the Ummah in accounting those in authority, and the painful consequences if this is neglected.
The intention has been to present a selection of narrations which are reliable, and there are end notes regarding the various chains of narrations used other than those mentioned from the sahihain, Bukhari and Muslim.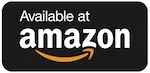 This book is also available on other websites, in case you cannot find it on the above link, we recommend you search on the internet as well.