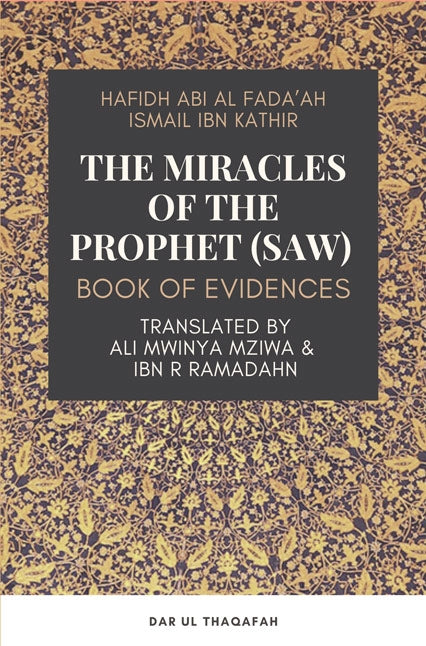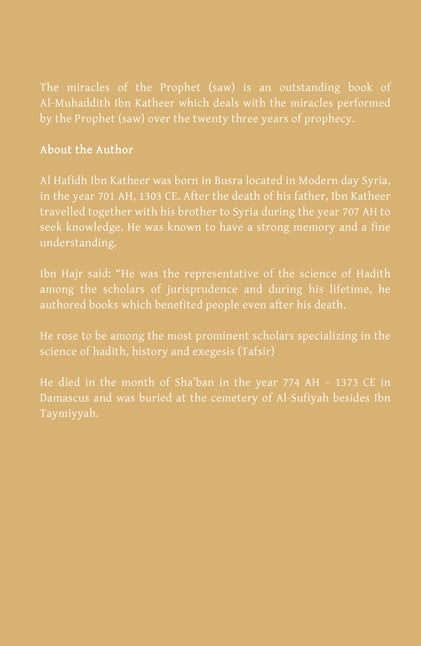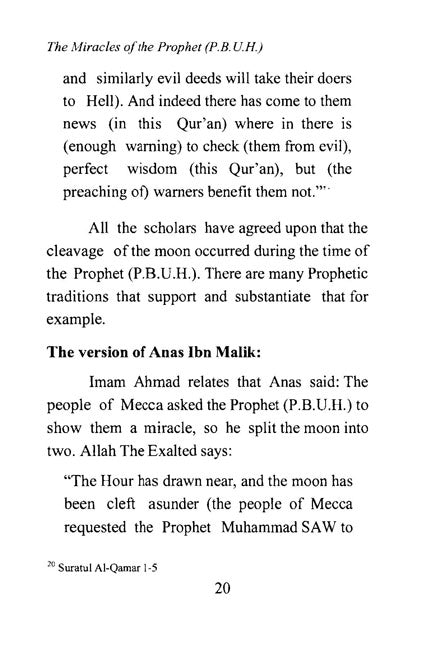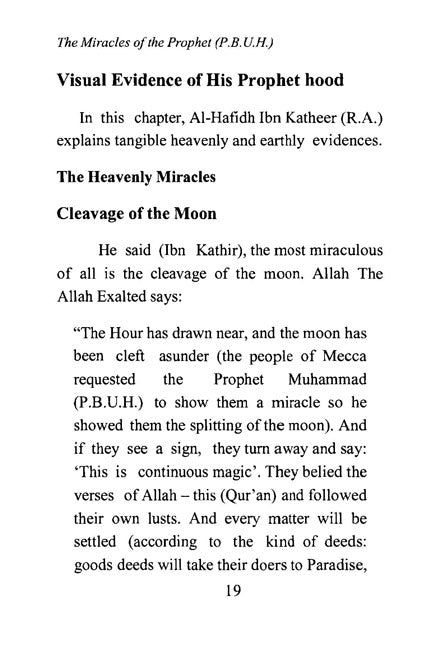 The Miracles of the Prophet (saw) – Book of evidences – Ibn Kathir
Hafidh abil Fada'ah Ismail ibn Kathir
Paperback, 208 pages
5.83 x 8.27 inch
Dar Ul Thaqafah
The miracles of the Prophet (saw) is an outstanding book of Al-Muhaddith Ibn Katheer which deals with the miracles performed by the Prophet (saw) over the twenty-three years of prophecy.
About the Author
Al Hafidh Ibn Katheer was born in Busra located in Modern day Syria, in the year 701 AH, 1303 CE. After the death of his father, Ibn Katheer travelled together with his brother to Syria during the year 707 AH to seek knowledge. He was known to have a strong memory and a fine understanding.
Ibn Hajr said: "He was the representative of the science of Hadith among the scholars of jurisprudence and during his lifetime, he authored books which benefited people even after his death.
He rose to be among the most prominent scholars specializing in the science of hadith, history and exegesis (Tafsir)
He died in the month of Sha'ban in the year 774 AH – 1373 CE in Damascus and was buried at the cemetery of Al-Sufiyah besides Ibn Taymiyyah.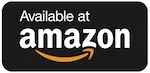 This book is also available on other websites, in case you cannot find it on the above link, we recommend you search on the internet as well.