Tafsir Al Tustari – Sahl Bin Abd Allah Al Tustari
Sahl Bin Abd Allah Al Tustari
Paperback, 474 pages
6.75 x 9.9 inch
Dar Ul Thaqafah
A collection of the long-unavailable tafasir, or commentaries on the Qur'an, which help to properly explain and contextualize the revelation, this series aims to make leading exegetical works—in translation, unabridged, and faithful to the letter and meaning of the Arabic—widely available for study and research. The earliest surviving Sufi commentary on the Qur'an, this record is not only one of the few authenticated works in Tustari's name but is also a key source for understanding the mystical thought and teachings of this important and influential Sufi. In addition to insights into the spiritual significance of almost 1,000 verses of the Qur'an, this commentary, presented in complete English translation for the first time, includes numerous references to traditions of the Prophet, explanations of the ethical and mystical dimensions of the religious life, stories of the prophets, and anecdotes about earlier mystics. Generously augmented with explanatory footnotes throughout, the book will provide readers with an invaluable introduction to the Sufi tradition of Qur'anic interpretation and acquaint them with spiritual doctrines fundamental to the later development of Sufism.
About the Translators
Annabel Keeler obtained her doctorate from Cambridge University in 2001. Her dissertation, revised and expanded, was published in 2006 under the title "Sufi Hermeneutics: The Qur'an Commentary of Rashid al-Din Maybudi." She recently completed a research fellowship at Wolfson College, Cambridge, where she now continues her work in the field of Islamic mysticism with a particular interest in the Sufi interpretation of the Qur'an. Apart from her book on Maybudi's Qur'an commentary, she has published a number of articles in the field of Islamic mysticism and Sufi hermeneutics. She is currently preparing a monograph of the 9th Century mystic Abu Yazid al-Bistami.
Ali Keeler has spent almost ten years in the Middle East, firstly in the Yemen and then in Damascus, where as well as teaching English, he has studied Arabic, the art of Qur'anic recitation, aspects of the traditional Islamic sciences, and has read through several classic works of Islamic mysticism with living Sufi masters. He has translated a number of books into English, including "Selected Prayers of the Prophet Muhammad and Great Saints" and "A Tourist Guide to Craq de Chevalier."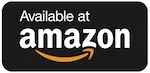 This book is also available on other websites, in case you cannot find it on the above link, we recommend you search on the internet as well.