Sibawayhi – M.G Carter
M.G Carter
Paperback, 166 pages
5.83 x 8.27 inch
Dar Ul Thaqafah
The eighth-century Scholar-Sibawayhi is recognized as the first systematic grammarian of Arabic. Michael G. Carter discusses his life and background, his relationship with his teachers, the intellectual context of his grammatical theories, and how his general concept of language shaped his approach to Arabic.
So thorough is Sibawayhi's impressive work–known simply as 'The Book'–that it remains the seminal authority on classical Arabic. By outlining the central ideas of Sibawayhi as well as describing his legacy and achievements, this book provides an accessibly written and non-technical introduction to the whole subject of Arabic linguistics, and to the life and times of the man who founded the discipline. About The Author: M.G. Carter Holds a Chair in the Department of East European and Oriental Studies at the University of Oslo.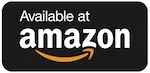 This book is also available on other websites, in case you cannot find it on the above link, we recommend you search on the internet as well.