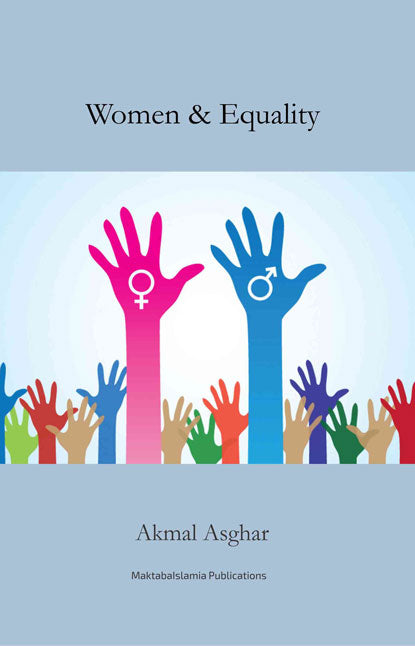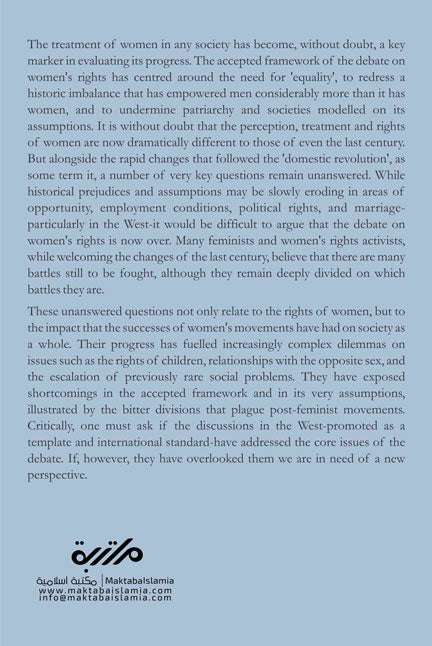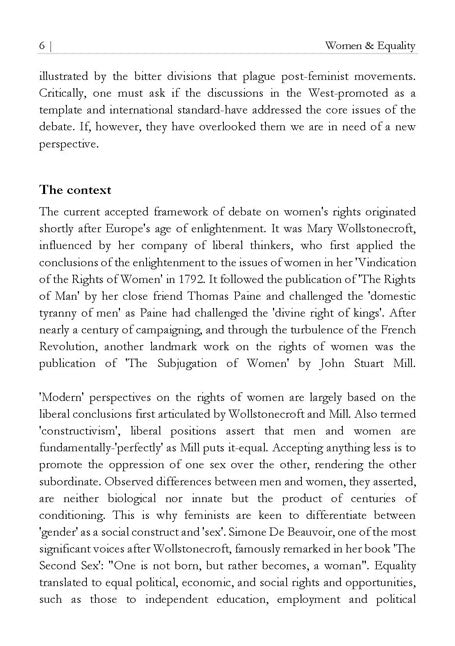 Women & Equality
Akmal Asghar
Paperback, 24 Pages
21 x 14.8 cm
MaktabaIslamia Publications
The treatment of women in any society has become, without doubt, a key marker in evaluating its progress. The accepted framework of the debate on women's rights has centred around the need for 'equality', to redress a historic imbalance that has empowered men considerably more than it has women, and to undermine patriarchy and societies modelled on its assumptions. It is without doubt that the perception, treatment and rights of women are now dramatically different to those of even the last century. But alongside the rapid changes that followed the 'domestic revolution', as some term it, a number of very key questions remain unanswered. While historical prejudices and assumptions may be slowly eroding in areas of opportunity, employment conditions, political rights, and marriage-particularly in the West-it would be difficult to argue that the debate on women's rights is now over. Many feminists and women's rights activists, while welcoming the changes of the last century, believe that there are many battles still to be fought, although they remain deeply divided on which battles they are.
These unanswered questions not only relate to the rights of women, but to the impact that the successes of women's movements have had on society as a whole. Their progress has fuelled increasingly complex dilemmas on issues such as the rights of children, relationships with the opposite sex, and the escalation of previously rare social problems. They have exposed shortcomings in the accepted framework and in its very assumptions, illustrated by the bitter divisions that plague post-feminist movements. Critically, one must ask if the discussions in the West-promoted as a template and international standard-have addressed the core issues of the debate. If, however, they have overlooked them we are in need of a new perspective.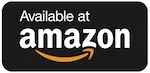 This book is also available on other websites, in case you cannot find it on the above link, we recommend you search on the internet as well.