The Clear Light – Fundamentals of Religious Beliefs – Ibn Juzayy
Translated by Faheem Hossein
Paperback, 92 pages
5.83 x 8.27  inch
Dar Ul Thaqafah
One of the finest books in the field of Islamic theology that has adopted the Quranic approach to presentation of the tenets of faith and evidences for religious doctrines in the work of Ibn Juzayy titled, the Clear Light on the Fundamentals of religious Beliefs. Despite the numerous other works in this field, this book is unique and unparalleled in terms of its marvelous arrangement, clarity of expression and lucid evidences.
The author has covered the core issues relating to belief, citing definitive logical and textual evidences for them, without delving into controversial matters. The copious references to Quranic evidences make this book into what may be described as a 'thematic summary of the Quran in the field of Islamic theology'.
This valuable work had remained in manuscript form for many years in the Khizana Al-Qarawiyyin in Fez, Morocco, until it was recently given attention and edited by Sh. Nizar Hammadi from Tunisia, and published by Dar Al-Imam ibn 'Arafa in Tunis and Dar Al-Diya in Kuwait in 2015. This translation is the first time the book has been made accessible to English readers.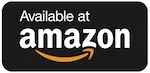 This book is also available on other websites, in case you cannot find it on the above link, we recommend you search on the internet as well.