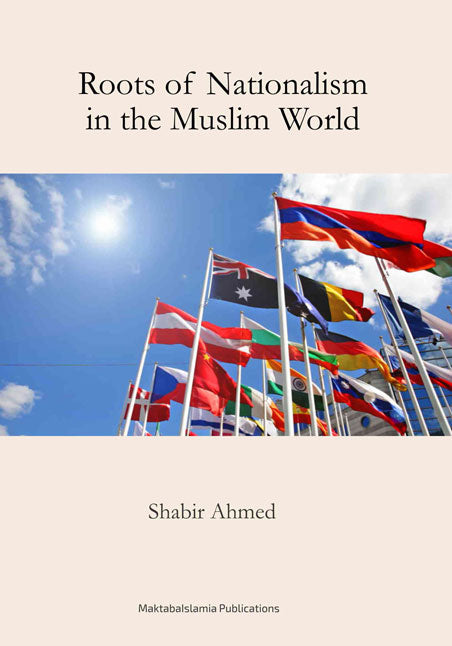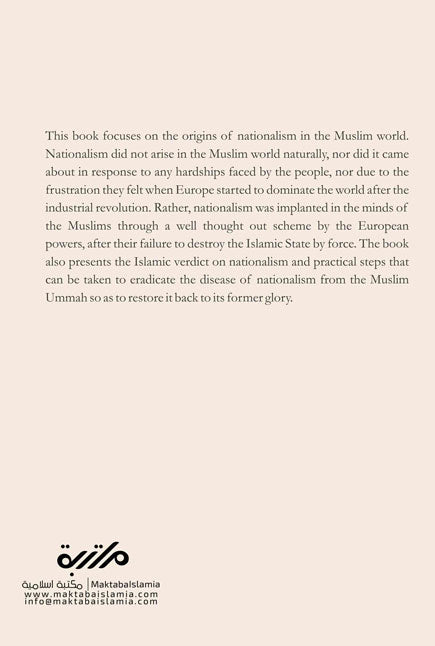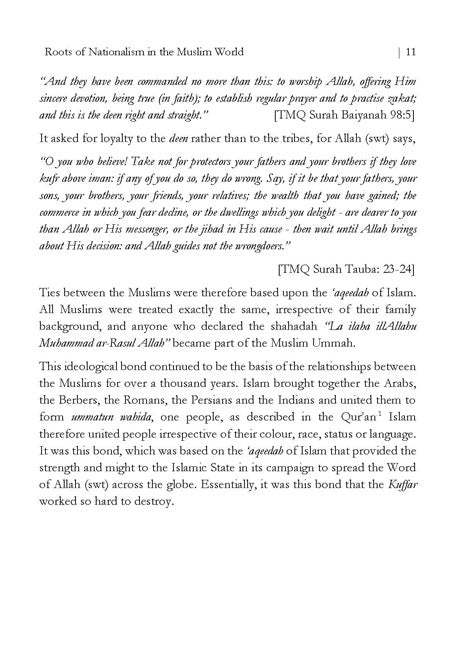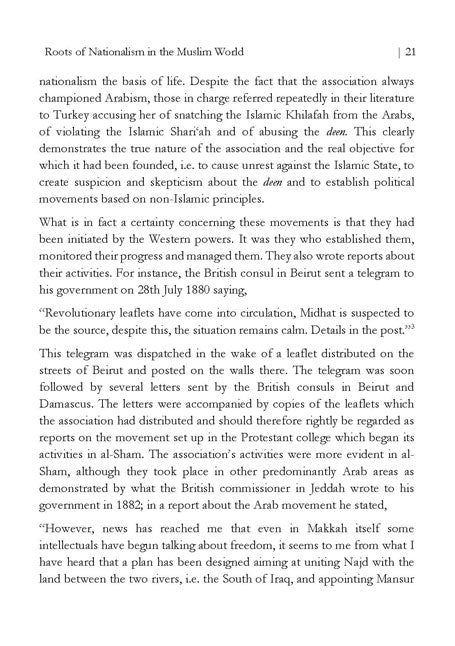 Roots of Nationalism in the Muslim World
Shabbir Ahmad
Paperback, 39 Pages
21 x 14.8 cm
MaktabaIslamia Publications 
This book focuses on the origins of nationalism in the Muslim world. Nationalism did not arise in the Muslim world naturally, nor did it came about in response to any hardships faced by the people, nor due to the frustration they felt when Europe started to dominate the world after the industrial revolution. Rather, nationalism was implanted in the minds of the Muslims through a well thought out scheme by the European powers, after their failure to destroy the Islamic State by force.
The book also presents the Islamic verdict on nationalism and practical steps that can be taken to eradicate the disease of nationalism from the Muslim Ummah so as to restore it back to its former glory.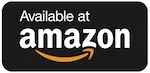 This book is also available on other websites, in case you cannot find it on the above link, we recommend you search on the internet as well.